If you're looking for a sign to leave that abusive spouse; this is it! A century ago, women – and I solely write this with so much love – did not have an opinion. We were meant to be seen and not heard. To sire babies and to practically worship the ground men walked on. Fast-forward and a few years later, women empowerment became the plug. This time women know what they want, we have a voice and clearly use it to the very maximum. What breaks my heart, however, is what goes on behind closed doors. Gender Based Violence seems to get worse with time. This façade of strength might force some of us not to seek help even when we most need it.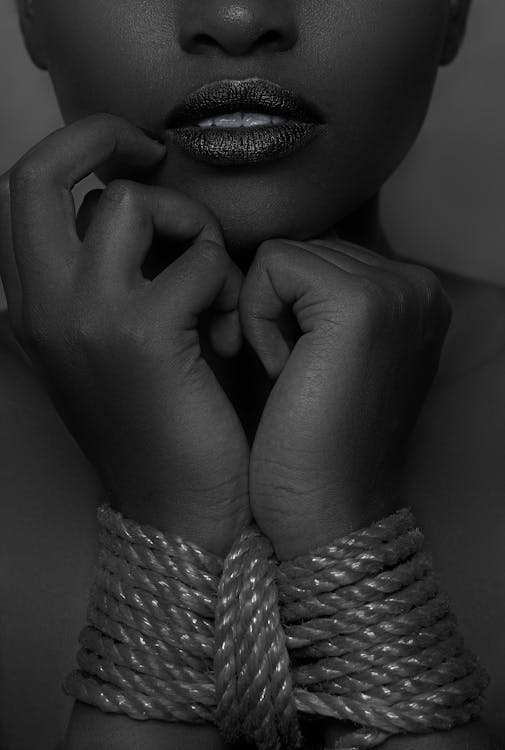 Growing up, I experienced abusive relationships practically everywhere around me: at home, on the news, one of the crazy neighbors and now it is a social media fiasco. Before it used to be "I can't leave him, he is all I have. Where will I go?" Sadly this has transited to, "I left him, and he couldn't take it." It so sad that what used to happen in enclosed spaces now occurs in daylight, and still the victims are to blame. I still do not understand what sort of sickening perception men have of women. Not all men, but again as per my last blog 'A good man is hard to find.'  https://anitareachel.com/a-good-man-is-hard-to-find/  If it isn't rape, we have to deal with femicide, if not there's this marriage block, the glass ceiling, the bareness the list goes on and on. Being a woman is now resonating as an extreme sport. Only when it happens your sister/mother/daughter that it actually stops being a social media fiasco and an actual problem. This has to stop.

Relationships are really tough these days, it's tough to find people who are genuinely sincere with their intentions. Everyone has some sort of made up 'perfect' scenario of how things should go down and when this is not achieved, one crazy party decides to take matters to their own hands. The things that used to be red flags when I started dating are now deal breakers. When your partner slaps you, you have the right to walk out. I do not buy the 'I'm sorry baby, you really pushed me.' See what was done there? Instead of accepting the mistake they pin it on the victim and guess who says sorry? It's beyond me, I can't fully fathom how hurting someone reflects one's love for them. It literally makes no sense. Would you intentionally dent your car in admiration? Hell, No!
I am now baffled, we get battered in relationships when we leave we get murdered in broad daylight. Something is wrong. I am not saying all women are right, yes we might be crazy but there are amicable ways of solving things. But again, why do we need to justify murder with such pretense? My heart goes out to all families – including my own who have lost daughters, sisters, and mothers to domestic violence.
A man who loves you will never hurt you, even when you leave he'll accept your happiness because what matters to him is that you're happy. Same goes for the woman too. The concept of owning someone to the extent of taking their lives is merely sadistic, and the person in question needs professional mental health help.  It starts off with verbal abuse, then emotional and physical abuse quickly follow making it a vicious cycle with no end.Do not assume the signs, and seek help. Get out when you still can.I know it is easier said than done but we all can definitely do better!